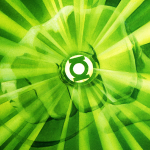 Welcome to episode four of Green Lantern's Light! Each episode, we look at the stories of Hal Jordan, John Stewart, Guy Gardner and the entire Green Lantern Corps, beginning with GREEN LANTERN #172 from 1983.
This time, the guys charge forward into 1984 with a look at GREEN LANTERN (Vol. 2) #178, 179 and 180! All around it's a step up from last episode as the Demolition Team attacks and Hal must hold fast to his pledge to the Guardians… and then deal with the fallout. It's a pivotal set of issues laying the groundwork for big changes that are right around the corner.
Click here to see the post at GreenLanternsLight.com, the site's home base, to download the episode or subscribe to the show.
Tags: Ahzur, Anthony Tollin, April O'Rourke, Ben Oda, Brindi, Bruce Gordon, Carol Ferris, Clay Kendall, Dave Cockrum, Dave Gibbons, Demolition Team, Fian, Flash (Barry Allen), Green Arrow (Oliver Queen), Green Lantern (character), Green Lantern (Vol. 2), Guardians of the Universe, Hal Jordan, Hardhat, Hollika Rahn, Jackhammer, Jason Bloch, Jose (Jake) Alejandro Carlos Esteban Ramirez Y Diego, Len Wein, Lyla Michaels, Mike DeCarlo, Mikkin, Monitor, Mr. Smith, Podcast, Predator, Rhandor, Richard Davis, Rosie the Riveter, Scoopshovel, Skeev, Steamroller, Superman, Tahrk, Todd Klein, Tom Kalmaku, Vihnor