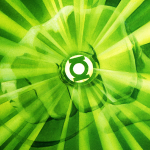 Welcome to episode 13 of Green Lantern's Light! Each episode, we look at the stories of Hal Jordan, John Stewart, Guy Gardner and the entire Green Lantern Corps, beginning with GREEN LANTERN #172 from 1983.
In Soviet Russia, comics podcast about you! That's right, folks, it's back to the halcyon days of the Cold War 1980s in this episode of Green Lantern's Light as Kilowog joins the Commies?! Join us for a propaganda-filled look at GREEN LANTERN CORPS ANNUAL #2 and GREEN LANTERN CORPS #207, 208 and 209. Also in this episode, a brief look at DC's first major post-Crisis event: Legends!
Click here to see the post at GreenLanternsLight.com, the site's home base, to download the episode or subscribe to the show.