Welcome to the world of Tangent Comics — where you only know the names. Parallel Lines: A DC Comics Tangent Universe Podcast is a bi-weekly, issue-by-issue exploration of DC Comics' Tangent Universe events, hosted by Shawn Engel and Michael Bradley.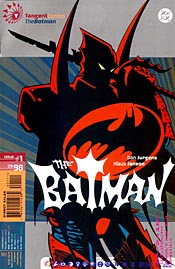 "An innocent was wrenched from my grasp — and must be returned, lest salvation elude me forever."
The second wave of Tangent books begins with THE BATMAN as an brooding crusader from days of yore stalks modern-day streets in the name of justice. But when a woman is abducted, can this dark knight atone for his own past sins and save the damsel before experiencing a knight … fall (sorry)? Find out as we look at "Covenant of Iron," courtesy of comic book legends Dan Jurgens and Klaus Janson!
DOWNLOAD THE EPISODE directly, or subscribe via iTunes or RSS feed using the links below!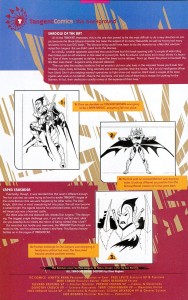 NEXT TIME: The reign begins with THE SUPERMAN #1!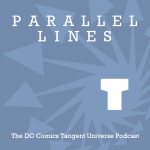 Never miss an episode: Subscribe via iTunes or the RSS Feed! All feedback is warmly welcomed. Send your thoughts to tangent(at)greatkrypton.com! Share your thoughts on the episode and the stories discussed. Seriously, we want to hear from listeners. You also can connect with us on Facebook to leave feedback and get show-related updates and content!