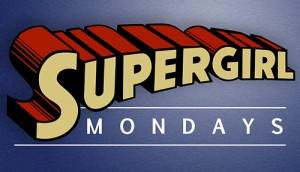 Supergirl Mondays is a weekly celebration of the Girl of Steel, who has graced the pages of DC Comics in a variety of forms for more than five decades.
This feature's primary focus is to take an issue-by-issue look back at Supergirl's adventures in the post-Crisis universe. From an artificial being on a mission to save her home world, to an Earth-born angel on a mission to save her soul, each Monday, before the airing of "Supergirl" on CBS, reflect on the earliest days of the incredible and winding journey of a frequently divisive, sometimes confusing, but always entertaining era for the Maid of Might.
---
In this issue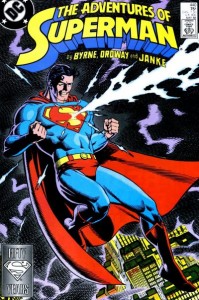 Issue: ADVENTURES OF SUPERMAN #440
Cover date: May 1988
Cover price: 75 cents ($1 Can./40p U.K.)
Cover by Dave Gibbons and Jerry Ordway
Story: "The Hurrieder I Go"
Credits
John Byrne, scripter/co-plotter
Jerry Ordway, penciller/co-plotter
Dennis Janke, inker
Tony Tollin, colorist
Albert DeGuzman, letterer
Mike Carlin, editor & nervous breakdowns
Superman created by Jerry Siegel and Joe Shuster
Overview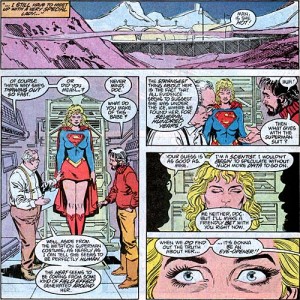 Thoughts
This less-than-one-page interlude (the entire scene is included above) gives another look at the mystery woman found in the Antarctic ice in the previous month's SUPERMAN, but serves only to deepen the mystery of who she is, namely due to the fact that the scientists determine she had been there for several hundred years — predating Superman's debut by, oh, several hundred years.
One thing interesting from a publishing standpoint is that this interlude comes in a different title than the first. Both titles were written by John Byrne at the time (albeit with Jerry Ordway on co-plotting duties for ADVENTURES OF SUPERMAN), and they interconnected nature of the two gave readers an early taste of what was to come across four Superman titles just a few years down the road.
Next time on Supergirl Monday: An awakening!