For many DC Comics titles with a cover date of July 2014, artist Michael Allred did a series of variant covers featuring Superman and other DC characters re-imagined into the world of the 1966 Batman series starring Adam West.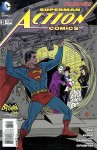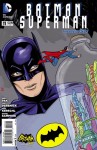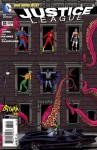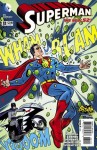 There has been some "what-if" speculation on a couple episodes of SUPERMAN & BATMAN about an imagined appearance by Batman on "Adventures of Superman" starring George Reeves. Given the tone of the show, especially in the first season, adapting Batman into it would have been a natural fit.
But how do we feel about the Man of Steel in the bright, Technicolor camp world of "Batman"?