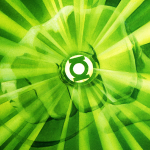 Welcome to episode six of Green Lantern's Light! Each episode, we look at the stories of Hal Jordan, John Stewart, Guy Gardner and the entire Green Lantern Corps, beginning with GREEN LANTERN #172 from 1983.
We bring a close to the calendar year of 1984 and the Len Wein/Dave Gibbons era of Green Lantern with a super-sized episode looking at GREEN LANTERN (Vol. 2) #184, 185 and 186, where Green Lantern battles the menace of Eclipso — and someone's not making it out alive. This episode, we also dive into TALES OF THE GREEN LANTERN CORPS ANNUAL #1, featuring an universe-spanning tale that threatens the entire Green Lantern Corps!
Click here to see the post at GreenLanternsLight.com, the site's home base, to download the episode or subscribe to the show.