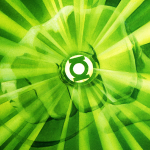 Welcome to episode 13 of Green Lantern's Light! Each episode, we look at the stories of Hal Jordan, John Stewart, Guy Gardner and the entire Green Lantern Corps, beginning with GREEN LANTERN #172 from 1983.
The guys are joined by Charlie Niemeyer for a look at GREEN LANTERN CORPS #201, 211 and #212 as the Green Lanterns' Russian adventure comes to a fatal end, before their attention is turned to a new fight as their fiercest foes return — and the end is explosive! Also this episode, the guys conclude their brief look at LEGENDS, which leads into a whole new era for Guy Gardner in JUSTICE LEAGUE #1!
Thanks again to Charlie for coming on the show. It was a lot of fun and he is welcome back any time. Hear Charlie bi-weekly on his excellent Superman podcast, Superman in the Bronze Age. And don't miss out on his newest podcast, Charlie's Geek Cast!
Click here to see the post at GreenLanternsLight.com, the site's home base, to download the episode or subscribe to the show.