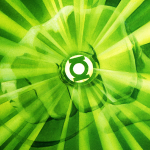 Welcome to episode 12 of Green Lantern's Light! Each episode, we look at the stories of Hal Jordan, John Stewart, Guy Gardner and the entire Green Lantern Corps, beginning with GREEN LANTERN #172 from 1983.
It's the beginning of a brand new era for the Green Lanterns as the guys look at GREEN LANTERN #201, 202 and #203. Redesigned costumes! New characters! Funny animals! This one's got it all, folks! Plus, more Transformers and Go-Bots references than should really be allowed in one podcast.
Click here to see the post at GreenLanternsLight.com, the site's home base, to download the episode or subscribe to the show.