The Leylands have once again turned their attention to Superman and his co-creator Jerry Siegel … this time in part four of their Silver Age Comparisons series.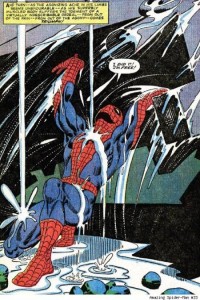 Pay no attention to that Spidey-rific cover art, because a portion of the first half of the episode is spent discussing a Siegel-written stories from early during his second stint with DC Comics.
The 13-page Supergirl story, "The World's Mightiest Cat!" stands as the second appearance of the X-Kryptonite-powered feline. This is Siegel's fourth Supergirl story — and a followup to his first, which introduced the Cat of Steel!
The Leylands also look at a Superman story from ACTION COMICS #270 written by Otto Binder (not Siegel).