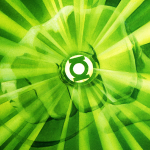 Welcome to episode 13 of Green Lantern's Light! Each episode, we look at the stories of Hal Jordan, John Stewart, Guy Gardner and the entire Green Lantern Corps, beginning with GREEN LANTERN #172 from 1983.
Michael, Jeffrey and David are joined by fellow Green Lantern fan and podcaster Shawn Engel for a look at GREEN LANTERN #204, GREEN LANTERN #205, GREEN LANTERN CORPS (yes, we said CORPS) #206 and, last but not least, SECRET ORIGINS #7… with the secret origin of the one-and-only Guy Gardner! Join us for geekery and Guy love as Green Lantern is menaced by Black Hand, Kilowog gets his Ike Turner on and Arisia reveals some startling developments!
Click here to see the post at GreenLanternsLight.com, the site's home base, to download the episode or subscribe to the show.
Tags: Abin Sur, Agustin Mas, Andy Helfer, Anthony Tollin, Appa Ali Apsa, Apros, Arisia, Baron Tyrano, Black Hand, Bob Lappan, Brian Bolland, Bruce Patterson, Ch'p, Doctor Ub'x, Ernie Colón, Eve Doremus, Green Arrow, Green Lantern (character), Green Lantern (Vol. 2), Green Lantern Corps, Green Lantern Corps (comic), Guy Gardner, Hal Jordan, Iona Vane, Joe Staton, John Costanza, John Stewart, Kari Limbo, Katma Tui, Kilowog, K'ryssma, Mark Farmer, Mr. Smith, Oliver Queen, Podcast, Qward, Robert Greenberger, Rodin Rodriguez, Salaak, Secret Origins (Vol. 3), Sinestro, Steve Englehart, Tawny Young, Tom Kalmaku, Tomar-Re, Whiteout