Welcome to the world of Tangent Comics — where you only know the names. Parallel Lines: A DC Comics Tangent Universe Podcast is a bi-weekly, issue-by-issue exploration of DC Comics' Tangent Universe events, hosted by Shawn Engel and Michael Bradley.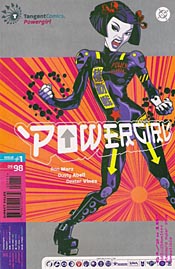 "I know, Rey … the past always comes back to haunt us."
The development of a secret Chinese super-weapon, Codename: Powergirl, brings back old demons as the Metal Men are forced back into action. The penultimate chapter in the second Tangent wave brings us more top-flight military action and espionage in "Power Struggle," courtesy of returning writer Ron Marz and new art team Dusty Abell and Dexter Vines
DOWNLOAD THE EPISODE directly, or subscribe via iTunes or RSS feed using the links below!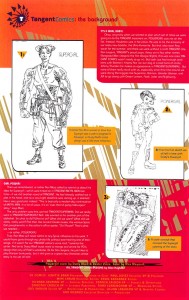 NEXT TIME: The end — and a new beginning — with JLA #1!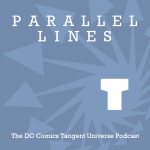 Never miss an episode: Subscribe via iTunes or the RSS Feed! All feedback is warmly welcomed. Send your thoughts to tangent(at)greatkrypton.com! Share your thoughts on the episode and the stories discussed. Seriously, we want to hear from listeners. You also can connect with us on Facebook to leave feedback and get show-related updates and content!