Welcome to the world of Tangent Comics — where you only know the names. Parallel Lines: A DC Comics Tangent Universe Podcast is a bi-weekly, issue-by-issue exploration of DC Comics' Tangent Universe events, hosted by Shawn Engel and Michael Bradley.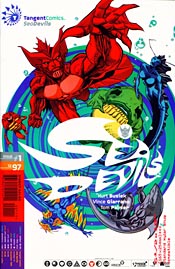 "We were barely more than monsters then — but monsters of their making!"
The atomic destruction of Florida and Cuba had ramifications far beyond land. But life isn't better down where it's wetter as the mutated creatures known as the Sea Devils have endured generations of fear and hatred from the surface-dwellers. But a far greater danger forces lifeforms on both sides of the wate to put aside their differences and overcome the racism and prejudice in "Devils and the Deep." And it's all brought to you by Kurt Busiek, Vince Giarrano and Tom Palmer!
DOWNLOAD THE EPISODE directly, or subscribe via iTunes or RSS feed using the links below!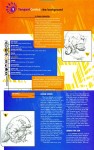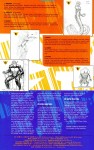 Backmatter from the issue (click to enlarge)
NEXT TIME: Put a smile on that face with THE JOKER #1!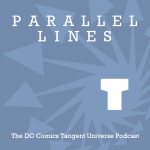 Never miss an episode: Subscribe via iTunes or the RSS Feed! All feedback is warmly welcomed. Send your thoughts to tangent(at)greatkrypton.com! Share your thoughts on the episode and the stories discussed. Seriously, we want to hear from listeners. You also can connect with us on Facebook to leave feedback and get show-related updates and content!