Welcome to the world of Tangent Comics — where you only know the names. Parallel Lines: A DC Comics Tangent Universe Podcast is a bi-weekly, issue-by-issue exploration of DC Comics' Tangent Universe events, hosted by Shawn Engel and Michael Bradley.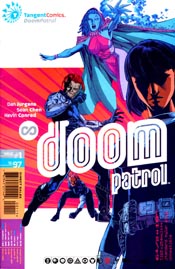 "We saw Earth die! Nothing could be worse!"
Four adventurers from the future of 2030 travel back to the present with portents of doom! But will their time-traveling escapade prevent their future … or cause it? It's good old-fashioned comic book wibbly wobbly timey wimey in a way that can be brought to you only by Dan Jurgens, Sean Chen, Kevin Conrad and Ray Kryssing in "Saving Time!"
DOWNLOAD THE EPISODE directly, or subscribe via iTunes or RSS feed using the links below!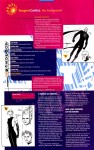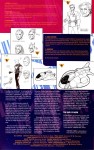 Backmatter from the issue (click to enlarge)
NEXT TIME: A literal Dark Knight kicks off the second wave in BATMAN #1!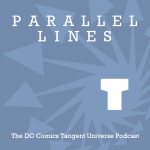 Never miss an episode: Subscribe via iTunes or the RSS Feed! All feedback is warmly welcomed. Send your thoughts to tangent(at)greatkrypton.com! Share your thoughts on the episode and the stories discussed. Seriously, we want to hear from listeners. You also can connect with us on Facebook to leave feedback and get show-related updates and content!