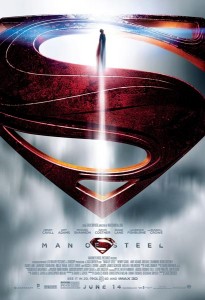 Hot on the heels of the release of the much-anticipated "Man of Steel," five Superman fans, podcasters and friends sat down for an impromptu discussion and review of the film.
Joining in this special podcast production is an all-star lineup of some of the best and brightest in the world of Superman podcasts, including Michael Bailey (From Crisis to Crisis: A Superman Podcast, Views From the Longbox, Superman Homepage), Jon M. Wilson (Golden Age Superman, The New 52 Adventures of Superman), Jeffrey Taylor (From Crisis to Crisis, Movies.com), J. David Weter (Superman Forever Radio, The New 52 Adventures of Superman) and Michael Bradley (The Thrilling Adventures of Superman).
In the episode, the guys talk about every aspect of the film, from story and plot to character and cast, not to mention special effects, the score and a whole lot more! There's plenty of fanboy geekery, but also honest talk about the movie's strengths and weaknesses. Few stones are left unturned as the guys give their off-the-cuff, gut reactions to the newest big-screen incarnation of the Last Son of Krypton.
WARNING: The show contains heavy spoilers. Seriously. If you want to remain spoiler-free, hold off on listening until you've seen the movie.
DOWNLOAD THE SHOW DIRECTLY!
Or get it via iTunes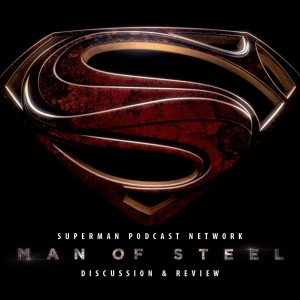 Want to hear these guys talk more about Superman? All of their shows, along with many more quality Superman-related podcasts, can be found at the Superman Podcast Network.