Welcome to the world of Tangent Comics — where you only know the names. Parallel Lines: A DC Comics Tangent Universe Podcast is a bi-weekly, issue-by-issue exploration of DC Comics' Tangent Universe events, hosted by Shawn Engel and Michael Bradley.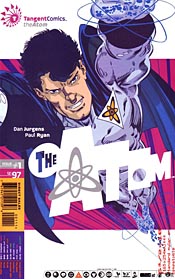 "America's greatest family — your life — was built on lies!"
It all starts here! The Tangent Universe gets off to an explosive beginning as your hosts, Shawn Engel and Michael Bradley, take a look at THE ATOM #1! Meet the Tangent Universe's nuclear family — a superheroic dynasty dating back three generations. Follow along and learn the shocking secret that lies in their past … and how it connects to the very roots of the Tangent Universe itself. All brought to you in "Truth," a story by comics legends Dan Jurgens and Paul Ryan.
DOWNLOAD THE EPISODE directly, or subscribe via iTunes or RSS feed using the links below!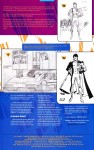 Backmatter from the issue (click to enlarge)
NEXT TIME: War action with Metal Men #1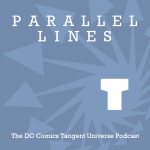 Never miss an episode: Subscribe via iTunes or the RSS Feed! All feedback is warmly welcomed. Send your thoughts to tangent(at)greatkrypton.com! Share your thoughts on the episode and the stories discussed. Seriously, we want to hear from listeners. You also can connect with us on Facebook to leave feedback and get show-related updates and content!