You are currently browsing articles tagged Tom Grummett.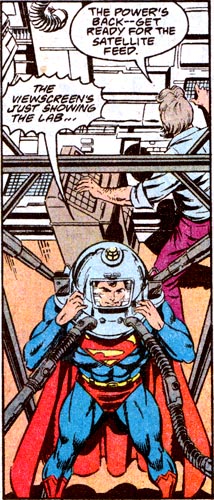 Tags: Adventures of Superman, Dennis Janke, Doug Hazlewood, Emil Hamilton, Jerry Ordway, Post-Crisis, Superman, Tom Grummett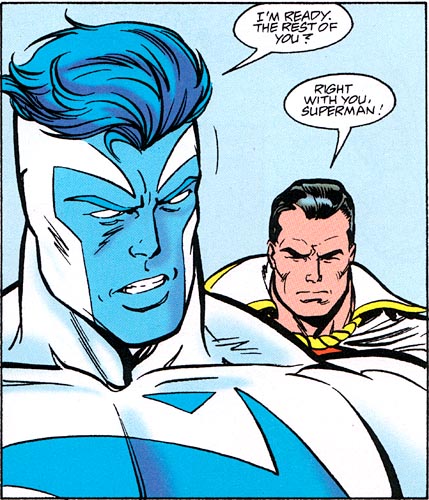 Tags: Adventures of Superman, Captain Marvel, Dan Jurgens, Denis Rodier, Post-Crisis, Superman, Superman Blue, Tom Grummett
I was guest-host on episode 136 of From Crisis to Crisis: A Superman Podcast, co-hosted by Michael Bailey and Jeffrey Taylor. In the episode, we discuss part two of their coverage of "The Reign of the Supermen," which includes SUPERMAN (Vol. 2) #78 and ADVENTURES OF SUPERMAN #501.
I had a lot of fun with the guys and they put out a great show, so be sure to check all the back episodes, as well.
And thanks again to Michael and Jeffrey for having me on the show!
Tags: Adventures of Superman, Albert DeGuzman, Allie, Bibbo Bibowski, Brett Breeding, Cadmus, Carl Packard, Cat Grant, Cyborg-Superman, Dan Jurgens, Doomsday, Doug Hazlewood, Emil Hamilton, Frank Berkowitz, Glenn Whitmore, Guardian, Jennifer Frank, Jimmy Olsen, John Costanza, Jonathan Kent, Karl Kesel, Kitty Faulkner, Krypto, Lex Luthor II, Lois Lane, Martha Kent, Mike Carlin, Paul Westfield, Podcast, Post-Crisis, Superboy, Superman, Superman (Vol. 2), Tana Moon, Tom Grummett, Vinnie Edge, Whit