Welcome to the world of Tangent Comics — where you only know the names. Parallel Lines: A DC Comics Tangent Universe Podcast is a bi-weekly, issue-by-issue exploration of DC Comics' Tangent Universe events, hosted by Shawn Engel and Michael Bradley.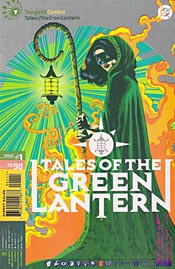 "Three names. Three lives lost. But which is … or was mine? If indeed any was."
One of the biggest mysteries from Tangent's first wave was the Green Lantern. This time, the Emerald Enigma returns to shed light — pun intended because, hey, why not? — on her origin. But of the three stories presented, which is the real deal? Listen in and decided as a whole host of comic book greats bring more TALES OF THE GREEN LANTERN!
DOWNLOAD THE EPISODE directly, or subscribe via iTunes or RSS feed using the links below!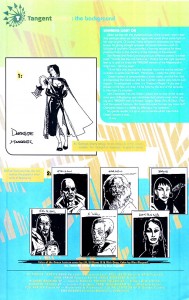 NEXT TIME: Girl power with Powergirl!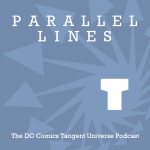 Never miss an episode: Subscribe via iTunes or the RSS Feed! All feedback is warmly welcomed. Send your thoughts to tangent(at)greatkrypton.com! Share your thoughts on the episode and the stories discussed. Seriously, we want to hear from listeners. You also can connect with us on Facebook to leave feedback and get show-related updates and content!