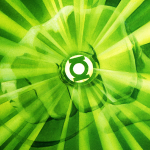 Welcome to episode a special episode of Green Lantern's Light!
Breaking from the regular format, the guys got together for a look at DC RETROACTIVE: GREEN LANTERN — THE 80s. The issue features Len Wein and Joe Staton teaming up for a lost chapter (sort of) in the life of the Emerald Crusader set (again, sort of) in between the pages of issues 187 and 188.
Click here to see the post at GreenLanternsLight.com, the site's home base, to download the episode or subscribe to the show.