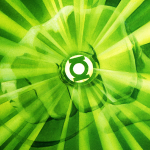 Welcome to episode seven of Green Lantern's Light! Each episode, we look at the stories of Hal Jordan, John Stewart, Guy Gardner and the entire Green Lantern Corps, beginning with GREEN LANTERN #172 from 1983.
It's the beginning of brand new era for the podcast — and for Green Lantern — as the guys look at GREEN LANTERN (Vol. 2) #187, 188 and 189. These issues bring onboard a brand new creative team and sees the departure of many familiar characters. It's the dawning of a new day for Green Lantern, and the perfect jumping-on point for Green Lantern's Light!
Click here to see the post at GreenLanternsLight.com, the site's home base, to download the episode or subscribe to the show.