You are currently browsing articles tagged Superman (comic).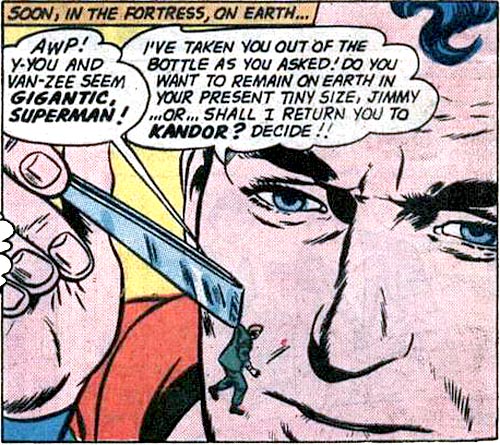 Tags: Bottle City of Kandor, Curt Swan, Jerry Siegel, Jimmy Olsen, Silver Age, Stan Kaye, Superman, Superman (comic)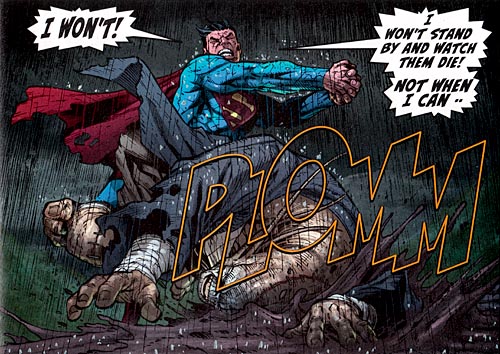 Tags: Carlos Pacheco, Jesus Merino, Kurt Busiek, Post-Crisis, Subjekt-17, Superman, Superman (comic)
I was guest-host on episode 259 of the Superman Fan Podcast, hosted by Billy Hogan. In the episode, we discuss SUPERMAN #149, featuring one of my all-time favorite Superman stories, Jerry Siegel's "The Death of Superman," as well as ACTION COMICS #282.
Billy's show, which is always excellent, is one of the longest-running Superman podcasts on the Internet and I had a lot of fun being a part of this episode. So be sure to check out it and all the back episodes as well.
And thanks again to Billy for having me on the show!
Tags: Action Comics, Al Plastino, Batman, Bill Finger, Bizarro, Bottle City of Kandor, Brainiac 5, Clark Kent Robot, Cosmic Boy, Curt Swan, Daily Planet, Dick Wilson Malverne, Flash, George Klein, Green Arrow, Green Kryptonite, Imaginary Story, Jerro, Jerry Siegel, Jim Mooney, Jimmy Olsen, Lana Lang, Legion of Super-Heroes, Lesla-Lar, Lex Luthor, Lightning Lad, Linda Lee Danvers, Lois Lane, Lori Lemaris, Lucy Lane, Mr. Mxyzptlk, Perry White, Podcast, Robin, Saturn Girl, Sheldon Moldoff, Silver Age, Stan Kaye, Supergirl, Superman, Superman (comic), Superman Robot, Wonder Woman